Premier Executive Search
We deliver the top talent that advances science and innovation in the pharma / biotech and healthcare industries
Find Your Klein Hersh Expert
The
Klein Hersh
Mission
"Recruiting ahead of the need, maintaining strong relationships with partners, and delivering world-class executives for the pharma/biotech and healthcare communities"
Our Commitment to Diversity
Klein Hersh believes that the greatest ideas and discoveries come from a diverse mix of minds, backgrounds and experiences. Learn more about our commitment to building diverse and inclusive companies across the life sciences and healthcare industry.
Learn more about our diversity program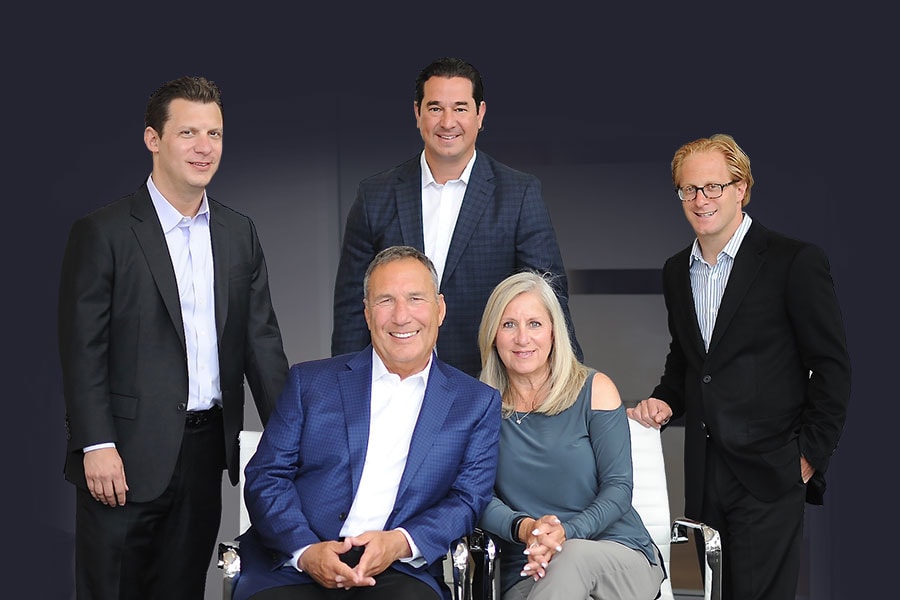 How We Deliver
Assess your needs, match qualified talent and deliver value.
Executive Search
Corporate Expansion & Relocation
Interim Staffing
Since 1998
About
Klein Hersh
Named one of the TOP 50 SEARCH FIRMS
by Hunt Scanlon media!
Since 1998, Klein Hersh has been solely focused on delivering strategic leadership placement solutions that span the entire life sciences continuum and healthcare industry.
How are we different from other executive recruiting firms? Klein Hersh stands apart through our sharp focus and core competency in life science and healthcare, which form the foundation of our unique value delivery as executive recruiters. We are a team of subject matter experts who provide dedicated support in a broad range of practice areas – aligned functionally with the companies and organizations we serve. By building our firm to mirror the way our clients are organized, we can stay in lock-step with the dynamic needs of the marketplace, helping you fill leadership positions in ways other executive recruiters cannot.
Learn More
Set apart by unmatched success.
+Years
Delivering the Best talent
Years
Average Employee Tenure
+Annually
Annual Executive Hires
Meet
Klein Hersh
Bright minds and smart processes. Proven industry tenure. Trust the subject matter experts at Klein Hersh.
Our Leadership
Testimonials
"We were working with Allison Greenfield and Michael Schoener on a biology search but they were able to identify another candidate outside the scope of the current search that might be a good fit, we wound up bringing this person on in addition to completing the original search. Their ability to have that level of peripheral vision and recognize this "bonus" candidate's potential was outstanding. KH is the first firm that we've directly engaged but I can say they beat out some other folks we were talking to when looking for a search partner. KH's reputation preceded it and I am happy to report that they lived up to it!"
"I have worked with Matt (Taitelman) across multiple companies and continue to recommend him. Working with Ethan more this search was equally amazing. The team was credible, fast, friendly 100% recommend! Strong candidates, great communication, collegial approach. A+++ This search made me look like a rock star (thank you Ethan/Matt/Jeff) and we did this so smoothly. Went above and beyond my expectations."
"Michael Leonard and the Klein Hersh team have been incredible –a true and trusted partner. Michael was the first person I turned to when making my most critical hire –Chief Growth Officer – and oh, my. He provided a Class A slate and worked hand in hand with me to bring onboard an incredibly passionate, driven leader who has been instrumental in moving us forward. And the partnership has not stopped there. Michael has gone far beyond contractual engagements to provide invaluable networking, connections, and assistance in both our commercial and fundraising efforts. For a fast-growing entrepreneurial company, that level of partnership is priceless."
"I have worked with dozens of recruiters and by far, the experience with Klein Hersh was the most seamless and successful. They minimized the time I needed to spend describing my staffing needs by asking precise and targeted questions. They filtered through hundreds of contacts and narrowed the pool I needed to screen to a handful. Klein Hersh facilitated the interview process and provided honest and balanced evaluations of each candidate's fit with our organization. From start to finish, it took only one month to hire a product manager with direct industry experience. I highly recommend this team and would definitely work with Klein Hersh again for our future staffing needs."
"I've had the opportunity to work with many recruiters during the past 15 years of my professional career and Klein Hersh's performance is unparalleled. Their specialists understand the current marketplace among biopharma industries, market trends and health economics and outcomes research. They are very familiar with my professional qualifications, aspirations, likes and dislikes. Naturally, this, coupled with their motivation and work ethic, facilitates expeditious and appropriate job placement. Furthermore, they have a plethora of professional contacts within the pharma and biotech industry having networked with and placed so many individuals. I highly recommend Klein Hersh!"
Latest Blog Articles
The Turning Point in Recruitment for Clinical Operations – A Q&A Session with Klein Hersh's Lonnie Brantz
The advent of COVID-19 has impacted our lives in countless ways, and the aftershocks continue to reverberate, particularly in the workplace. We sat down with Lonnie Brantz, Client Partner, Clinical Operations and Program Management at Klein Hersh, to discuss how the pandemic has indelibly changed executive recruitment in this space. Before we explore the impact of the pandemic in your ...
Success was in the Cards
What a year it has been. One of my earliest passions, for as long as I can remember, is playing cards in one form or another―from when I was growing up playing with friends, to the underground card rooms in New York City, to the casinos in Atlantic City, to winning the $25,000 H.O.R.S.E event at the 2021 World Series ...
Meeting the Increasing Demand for Top Talent in Health Tech Innovation in 2022 and Beyond
I think it's fair to say that since the advent of COVID-19, people around the world from every walk of life are thinking about healthcare and drug development in a whole new light. Living through a global pandemic, we have all witnessed firsthand the critical need for continued scientific breakthroughs in diagnostic testing, preventative vaccines, and new therapies to combat ...
See More Blog Articles
---
See More News Articles
---